About Us
HOME
/
About Us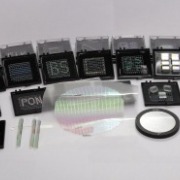 Provide quality products and services in the Optical TFF Business.
Meet our customers' needs and communicate actively with them throughout our relationships.
Continuous process improvement to further enhance our product quality and technology.
Establish strategic partnerships in selective vertical markets.
Maintain and improve our cost control processes as well as our manufacturing effectiveness.
Support an active R&D organization to establish and maintain leading edge technology.